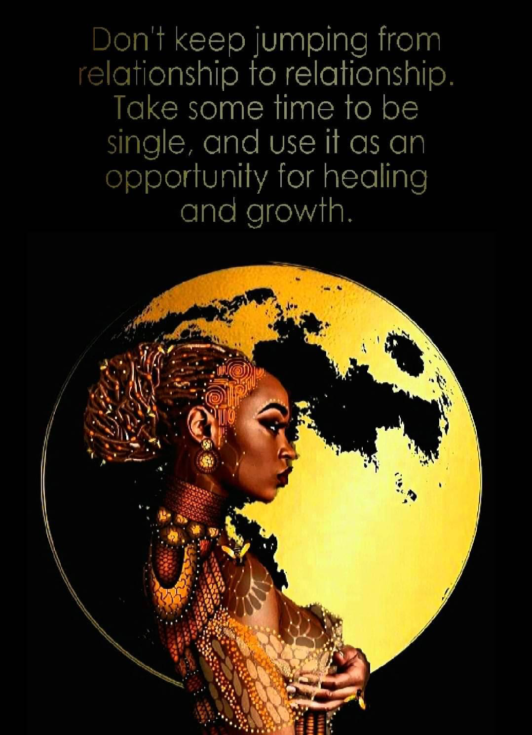 You cannot and will not be able to heal yourself until you take the time to be still and begin to look at understanding your core values and personality.
We need to Realize who we truly are, not who we want to be. (It's to many wanna) and not enough facing the real. We now have the opportunity to identity with our strengths and weaknesses and find what we are passionate about, our life visions and missions.
New relationships don't always heal old wounds.
✨Happy Solar Return Bro✨
Likes

(

4

)
Dislikes

(

0

)