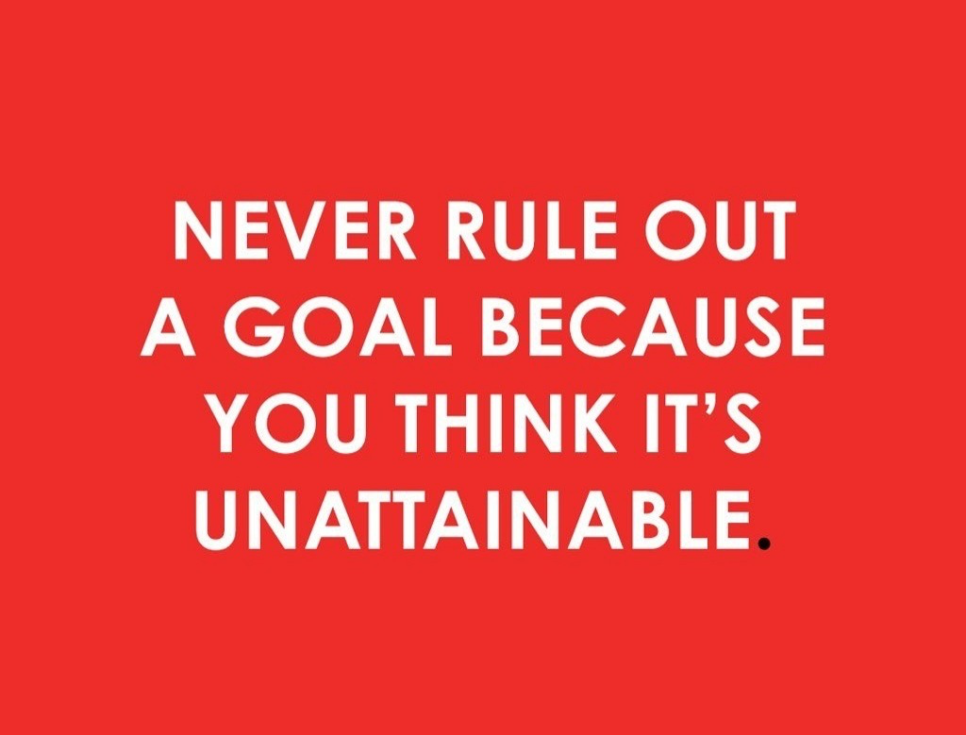 Be audacious. There is always a best possible path. Your job is to find it and have the courage to follow it. What you think is attainable is just a function of what you know at the moment.

Once you start your pursuit you will learn a lot, especially if you triangulate with others; paths you never saw before will emerge.
Of course there are some impossibilities or near-impossibilities, such as playing center on a professional basketball team if you're short, or running a four-minute mile at age seventy.
🇲🇦Happy Solar Return Josiah✨
Likes

(

8

)
Dislikes

(

0

)